It's hot and sticky in Southwest Florida this time of year, so making super-refreshing drinks is a priority, both at the restaurant and when I'm entertaining guests poolside.
So before you head out to see the fireworks this year, shake up your celebration with a cool-down that everyone will love. Summer is the perfect time to break out the fresh herbs, lemons and melons, and when they're infused with vodka or rum, the flavor is all the more bold.
I like to think of these recipes as the grownup versions of the plain-vodka-filled watermelons we made back in our college days: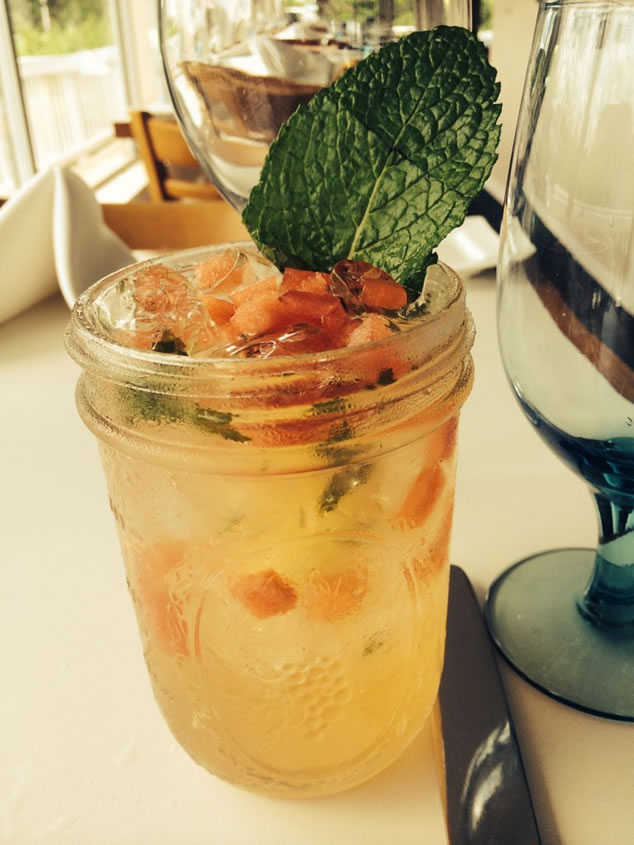 Melon Sparkler:
3 oz. house-infused watermelon lemongrass vodka (recipe follows)

1 oz. simple syrup

1 wedge lemon

pinch of mint (julienned)

sparkling wine or champagne
To make a melon sparkler, combine simple syrup, lemon, mint and vodka in a shaker with ice and shake well. Pour ingredients into a glass and finish with champagne. Garnish with diced watermelon and mint leaf.
Watermelon lemongrass infused vodka:
½ seedless watermelon, cubed

1 stalk of lemongrass (hit the lemongrass with a knife a few times to extract more flavor)

1 whole lemon peel

3 Tbs. fresh lemon juice

3 Tbs. brown sugar

1 tsp. salt
Combine all ingredients into a Mason jar and top with your favorite vodka. Let sit for three days in a cool, dry place, then strain and enjoy.
Green Tea Rosemary Ice Pick:
3 oz. house-infused rosemary green tea (recipe follows)

½ oz. simple syrup

2 wedges fresh lemon (squeezed)

1 ½ oz. of your favorite vodka
In a shaker, combine all ingredients with ice and shake well. Fill glass with ice and strain mix into glass. Garnish with rosemary sprig.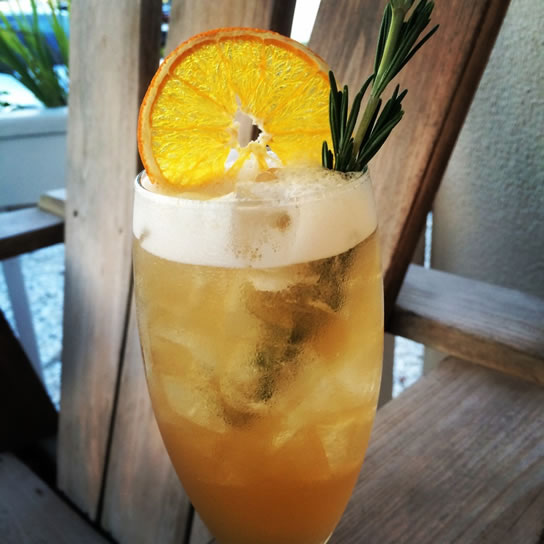 Rosemary green tea infusion:
1 gallon water

8 sprigs rosemary

5 green tea bags
Boil water on medium heat. Once boiling, add rosemary and simmer for about six minutes on low heat. Add tea bags and steep for five minutes. Remove tea bags and rosemary and discard. Cool tea before use.
Tags: Melon Sparkler, Rosemary green tea infusion, Summertime Cocktails, The Table Creekside, Watermelon lemongrass infused vodka